Lead Generation
For B2B advertisers generating quality leads to meet the needs of sales teams is high on the agenda of marketers .
If your sales people are not talking to prospects then you have several big problems.
The obvious issue - you don't have enough leads.
But, what about staff churn?
Unhappy sales people tend to move around.
They are confident in their sales abilities, if they only had the leads.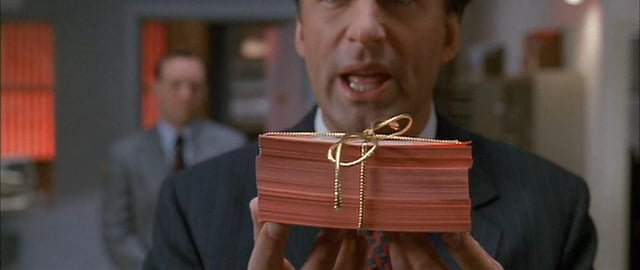 Not only that, you need to generate the right quantity of leads, at the right price.
Do We Have Experience In Generating Leads?
We've generated more than 2 million leads for advertisers around the world over the past 18 years.
We use proprietary techniques and premium B2B traffic sources to generate the leads.
We use the platforms below for lead generation.
We use them because we've worked out how to create the right buyer personas.
Using our inbound marketing method we leverage our advanced lead buying technique.
We deliver the right volume, right quality and best price leads.
We work with your marketing team to keep your lead pool topped up.
Your sales reps or call center staff will be happy and working to capacity.
Platforms We Work With
The platforms we use include (but not limited to) :
Facebook Lead Ads
LinkedIn Ads
Twitter Ads
We find these channels are the most effective in driving leads to our clients.
But, it's not as simple as running some ads.
We are lead generation masters.
We understand the psychological triggers that get visitors to engage with your content.
They are happy to provide their information to your sales team to follow up with.
We work hard with your design team to build the best landing page experience for your visitors.
Our process utilises the best Sales Enablement tools on the market.
So, if you NEED
more
leads for your business or
struggling to convert
the leads you are generating we can help.
Click the
Get In Touch
button below, share your contact information and we can talk.
If you want to check out our skills in lead generation sign up for a free lead generation assessment.
If you are not ready for that click the eBook below and get 30 of the greatest lead generation tips, tricks and ideas.
We'll deliver them to you completely free, as our gift for you getting this far down the page.
No forms to fill in, download it right now.
We might be a little too presumptuous that you would want to know more about what we can do to help you with lead generation right now.
So, why not subscribe to our fairly infrequent email updates, so if there is something of note that we publish you won't miss out.
Subscribe to Email Updates
We tried several agencies prior to working with Jim and the team at Spades Media. They've transformed tickets sales for our two ecommerce conferences in Australia and the United States. We couldn't be happier.
Phil Leahy Retail Global - retailglobal.com