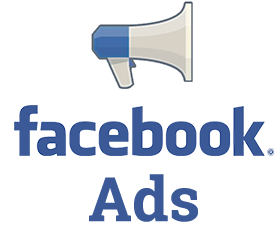 Facebook Ads Solutions
In 2004, when Thefacebook started few could have predicted where it would go.
Much like Google were crazy for buying YouTube for $1.65 billion, Facebook were equally crazy for paying $1 billion for Instagram.
Facebook now has over 2 billion users on it's platform.
Facebook Ads is a fast growing, but extremely complicated platform to get results from.
Spades Media has been buying advertising on Facebook since 2009 as Founder and CEO of Spades Media Jim Banks was the second person to post on this thread back in January 2009 on Wicked Fire.
Since then we've mastered the complexity of :
Pixel Configuration
Audience Creation
Facebook Analytics
Facebook Leads Ads
Facebook Video Ads
Remarketing
Manual vs. Automatic Bidding
Campaign Scaling
Cross-Platform Management (not all visitors stay loyal to one platform, so we move with them)
A lot of our client success has come from copious amounts of analysis of ALL the components that constitute the Facebook Ads ecosystem and knowing when to make strategic decisions to change ads and also when not to.
Some of our greatest client successes come from campaigns where everything that has been done contradicts what Facebook and others will tell you is best practise.
We are OK with that difference of opinion, because our clients are the ones reaping the rewards.
Those results are no fluke though, our process allows us to replicate the results in many cases.
We speak at conferences around the world on the topic of paid advertising generally.
More businesses are wanting to know how Spades Media can make Facebook Advertising work for them, because they can't make it work themselves, or the partners they have chosen failed to deliver what they were looking for.
So, if you are interested in a discussion on how Spades Media can use Facebook Advertising to drive traffic, leads and sales for your business, then hit the Get Help With Facebook Ads button below, fill in your details and we can start talking.

For prospective paid social media clients we offer a 15 minute free of charge consultation where we will answer questions about Facebook Advertising, but also ask you questions on what you've done historically and come up with suggestions on why things might not have worked so well in the past.
Be sure to let us know if you'd like to take advantage of that.
Look forward to hearing from you.
We might be a little too forward thinking that you might want to know more about what we can do for your business right now using Facebook Advertising.
So, as an alternative, why not subscribe to our fairly infrequent email updates, so if there is something of note that we publish you won't miss out.
Subscribe to Email Updates