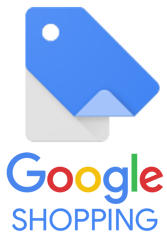 Google Shopping Solutions
Shopping started life back in the day as Froogle.
It was a free solution but very hard to get any traction.
When Google introduced a pay per click solution for shopping ads Spades Media started to take note.
Since then we have refined our process for shopping campaigns on Google in both the configuration of the feeds as well as the media buying side of things.
It has resulted in this being one of the fastest growth areas for both Google themselves and Spades Media.
We work with clients to fully optimize their Google Merchant Center account and their shopping feeds.
We cover :
The Product Title
The Product Description
Variations Of Products (colors and sizes)
The Images
The Use Of Product Reviews
Dynamic Product Remarketing
The Use Of Custom Labels
You can be sure of maximum ROI for your shopping campaigns, no product disapprovals due to basic feed errors and a solid strategy for product sculpting, ensuring that the products you want to be selling, are the ones you are selling via the shopping channel.
So, if you are interested in a discussion on how Spades Media can use Shopping to drive sales for your ecommerce business, then hit the Get Help With Google Shopping button below, fill in your details and we can start talking.

For prospective shopping clients we offer a 15 minute complimentary analysis of your shopping campaigns you run currently.
Be sure to let us know if you'd like to take advantage of that when submitting your request.
Look forward to hearing from you.
We might be a little too forward thinking that you might want to know more about what we can do on shopping campaigns for your business right now.
So, as an alternative, why not subscribe to our fairly infrequent email updates, so if there is something of note that we publish you won't miss out.
Subscribe to Email Updates