Google Analytics Solutions
Without data you are just another person with an opinion.
That's what W.Edwards Deming says and we completely agree.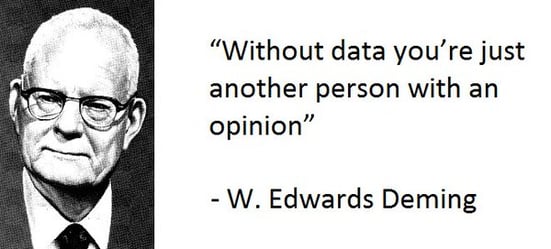 Spades Media have worked incredibly hard to master the setup and configuration of our clients analytics accounts.
We have a selfish interest in doing this, but everyone benefits.
It's selfish, because without good data we are shooting arrows over a wall and hoping that we hit something worthwhile.
With good data we are like a sniper able to hit anything we want from a long way away.
Your business needs to have good analytics data. It's mission critical to any channels you get traffic from.
Without the right configuration how will you know if investing advertising spend on Facebook Ads will be better for your business than Email or Organic traffic via SEO?
As part of our set up process we :
Complete a detailed Google Analytics Audit
Configure Filters
Setup Correct Channels
Import Cost Data From Channels Other Than Google Adwords
Connect Your Search Console Account
Create Custom Dashboards
Create Custom Segments
Create Custom Dimensions and Custom Metrics
Implement Enhanced Ecommerce (if applicable to your business)
Create Macro and Micro Goals
Create View Profiles (so that any funnels we set up will work)
So, if you want to discuss setting up Analytics as a standalone activity that is perfectly acceptable, but we find it's a great starting point towards a more robust performance marketing strategy.
We can also provide Google Analytics Training if you think it would benefit your in-house team.
If you are up for a discussion on how to get best in class Google Analytics set up for your business, then hit the Get In Touch button below, fill in your details and we can start talking.
Look forward to speaking to you.
We might be a little too presumptuous that you would want to know more about what we can do to help you with Google Analytics right now.
So, as an alternative, why not subscribe to our fairly infrequent email updates, so if there is something of note that we publish you won't miss out.
Subscribe to Email Updates