When Facebook took away the ability for advertisers to create granular audiences to target, partly on the back of the Cambridge Analytica scandal, a lot of Facebook advertisers assumed it was game over.
I've never been a conformist.
I wasn't going to let this minor issue get in the way of being able to deliver great results for our advertising clients.
OK, Jim, I see you've gone off on a tangent, what has this got to do with me hitting my lead target at the Inbound 2019 conference?
I'm not attending the conference this year.
I went to the previous two years and HubSpot do a great job and run an amazing event.
If you are going, I am jealous.
If I was a sponsor at Inbound 2019 and not an attendee, I would have mixed views about the event.
I know that many sponsors are there because they feel they have to be.
For others, it's a case of they want to showcase new stuff or meet existing clients.
I did notice at times when I looked at the exhibit hall floor, it looked empty.
For an event with 25,000 attendees, I expected it to be busier, all the time.
I'd expect periods of crazy chaos when the sessions were not running.
But the rest of the time it should just buzz a bit.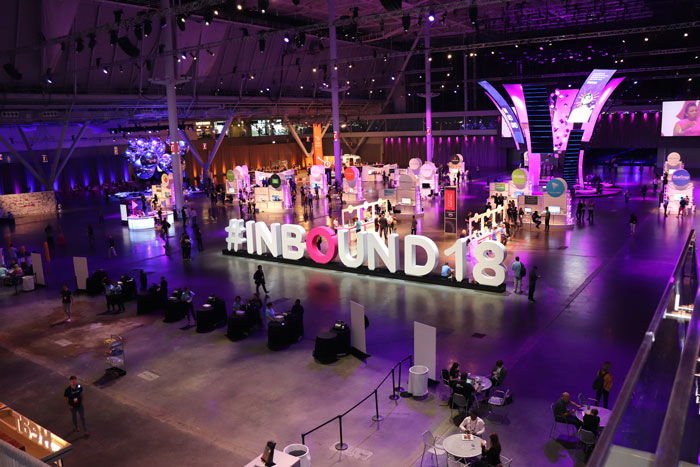 That is not criticism, because I loved the event.
I just think if you are a sales person working for an exhibitor, you want a steady flow of warm prospects coming your way, for the duration of the event.
And your reason for being there is different to the attendees.
That picture I took does not look like there is a steady flow of people or a buzz... #justsayin
Kudos to the great content, the speakers were great and I attended some fantastic sessions.
But, if I am attending as a sales person or sales manager with a target to justify the expense of the booth, the staff to man the booth, the hotel and drinks bill for entertainment, then I am going to want leads.
But, I want the GOOD leads.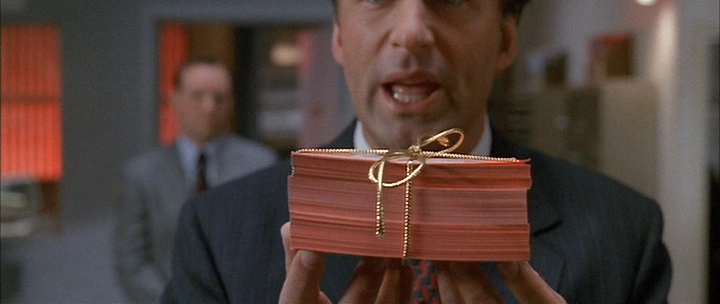 That got me thinking.
How can you get decision-making attendees attending to book time to come and see you at Inbound 2019, before they see any of the other exhibitors?
If you are competing with another sponsor with a similar product, you want all the cold in-market attendees to come to you first.
Your booth might be right at the back of the exhibit hall, there might be three competitors they have to walk past to get to you.
What if you could have them book time to see you at the event and book the meeting before the conference even starts, even if you don't know who they are?
That would be pretty awesome right?
Even though I am not going this year, I still have the Inbound App installed on my phone.
You rarely take apps off your phone because modern phones have much larger storage capacity.
Now let's get down to the detail of how this might work for your business.
To begin, Spades Media are a growth agency.
Our sole reason for existing is to work with clients to help them grow their business in line with their 2019 goals and beyond.
We are constantly seeking out new, under exposed ways of achieving growth for clients.
We push the envelope, a lot.
Programmatic display is, by far, our fastest growth area.
We've been running display ads for some time and it's a different pond to play in, where there is no competition from Google advertisers or Facebook advertisers.
A big part of that display ad growth has come from our ability to run hyperlocal campaigns targeting attendees of conferences.
For B2B companies this has been an X-factor.
Pretty much every day of the week there is a marketing conference happening somewhere in the world.
You can't be at every event, it would be too expensive and draining for your sales team.
But, if you could leverage the event for your advantage and generate leads from attendees that would be a good thing, right?
So, we thought we'd show you how you can reverse engineer Inbound 2019 and do it in advance of the event to your advantage.
That way any savvy sponsor that wanted to outsmart their competitors could have an unfair advantage.
So, how might it work?
Proximity and timing is the key to everything.
That small device that sticks out of your back pocket, clips to your waist or sits in your handbag is the key to unlock the pot of gold at the end of the rainbow.
So, let's start with what we know about the event.
The dates of the event are September 3rd through September 6th
The venue of the event is The Boston Convention & Exhibition Center (415 Summer St. Boston, MA, 02210
There are 18 "official" hotels where a conference discount applies - https://www.inbound.com/hotels
The event officially starts the evening of the September 3rd. Most attendees will arrive on the 3rd, unless they are from overseas, in which case they might arrive early, even at the weekend
Last year attendees came from over 100 countries
The Boston Red Sox have three games against the Twins 3-5th September and Yankees on 6th
In 2017 there were 62 sponsors, in 2018 there were 75 sponsors
In 2018 there were 24,000 attendees
There are three pass types, community, all-access and power
HubSpot has a lot of people on site to support attendees
The service in the Westin Hotel lobby bar sucks (I know from past waits). Given the hotel knows that 24,000 thirsty marketers will be descending on the venue, why not stick extra staff on...
I couldn't resist that last point.
Using programmatic display, we have access to vast amounts of ad inventory and we can buy it based on a number of factors.
Targeting based on location
Let's start with an easy one, the venue.

You can drop pins to target a venue at a granular level
You can exclude locations if there were places inside a venue that were not relevant to you
You can create a set of locations and reuse it every time an event is on at the same location
You can add locations in bulk.
Then when anyone is inside the circle on the dates in question, there is a strong likelihood they are there for the event.
Now let's look at where people might be, when they are not at the venue.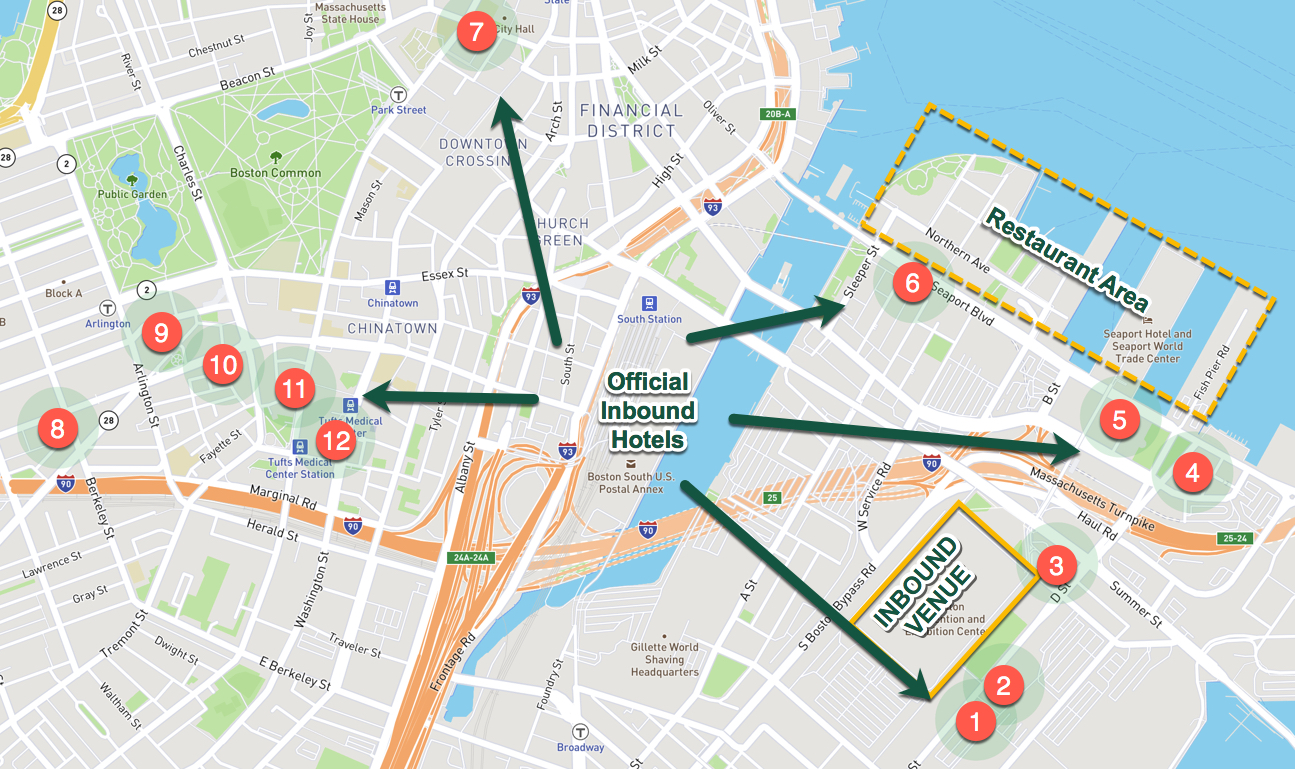 The "official" hotels of Inbound 2019 are indicated above.
There are other hotels outside that area and there are other hotels inside that don't have an official deal in place.
Your company might have a corporate rate with a hotel chain that is not one of the official ones, but as a first pass this might cover a decent percentage of the "out of town" attendees.
Targeting users based on App "ownership"
Now let's look at apps.
There are the obvious apps, the iOS and Android version of the HubSpot app.
It's a safe bet that a decent percentage of attendees would have one of those installed.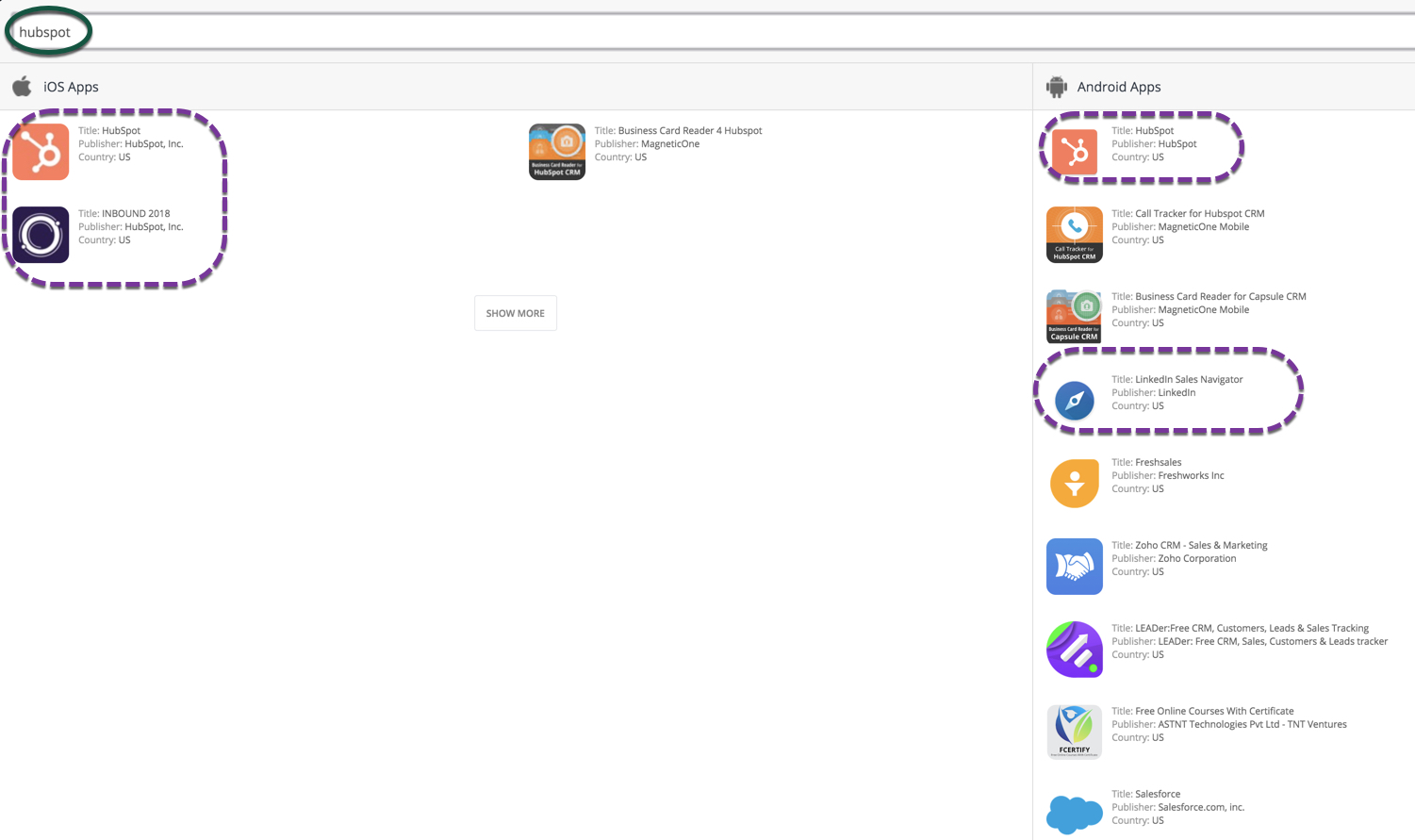 You can target the iOS App Store and Google Play Store for Android user
If we wanted to get more granular in respect of Apps, we could list a larger number of business related apps.
We could also split out iOS and Android and talk to them differently.

You can group the types of apps.
So, as an example, you could group all the video apps like Vidyard, Wistia, YouTube, YouTube Studio.
For marketers looking for video related sponsors that might help you.
Or, if you were one of those sponsors you can target people with the HubSpot and Vidyard GoVideo app on their iOS phone and have an ad specifically for those people.
Small number, but targeted.
The targeting doesn't need to only be business related apps, it could include dating apps, utility apps, calendars, alarm clocks, weather apps, games.
You just need to use your imagination.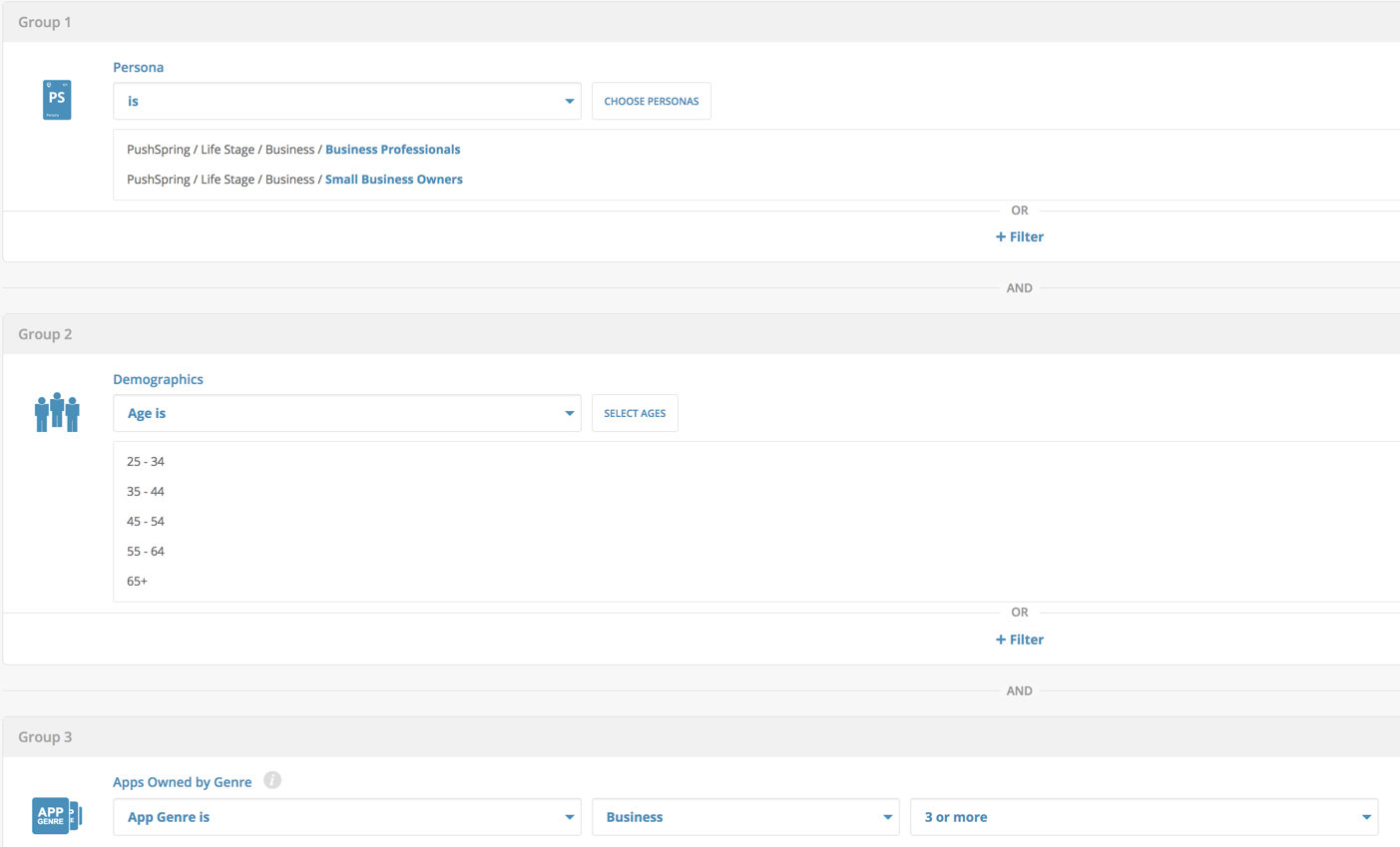 Target personas based on business category, age, gender, app ownership aggregation
Once you have your targeting set up, you can move on to the display ad execution part.
The targeting is based on the device and where it physically is.
The ad formats are going to almost exclusively be aimed towards people on mobile devices.
That being said, people with their laptops that take a break after the sessions and before dinner might do some work before going out, so we don't exclude desktop devices (which includes laptops....)
We typically run cross-device campaigns so we know the same person has multiple devices and we can craft our ad storytelling accordingly.
It might come as a surprise that dating apps feature prominently as the app that triggered the ad, as well as games, calculators, news, alarms, weather and other local apps.
For Inbound 2019 the app mixture that triggers ads and the cost will be different, but the machine learning and algorithm quickly adapts to show your ads on the apps that yield the best results.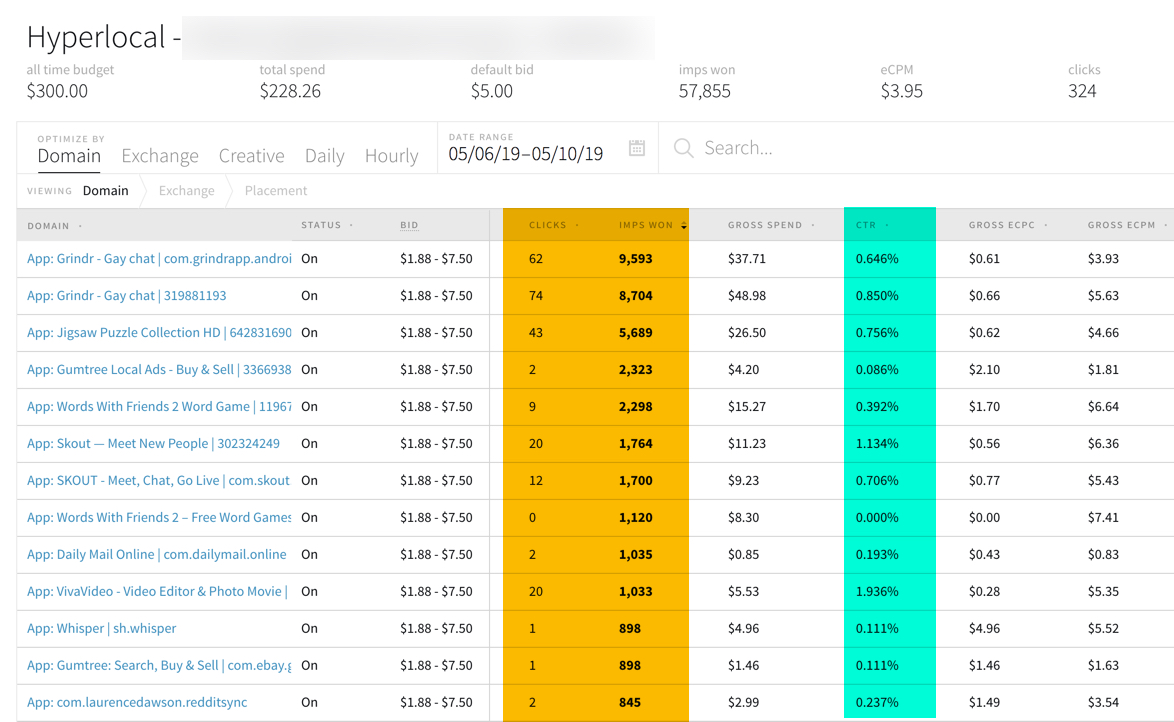 I mean, what other form of display advertising do you run where you get a CTR above 0.5% consistently and cheap CPC's on cold traffic?
The important thing here is to ensure you capture the audience of your "clickers" and "converters" (if you've set up conversions), so that you are able to remarket to them when they get back home, after the event, wherever home is. Remember 100 countries could mean anywhere.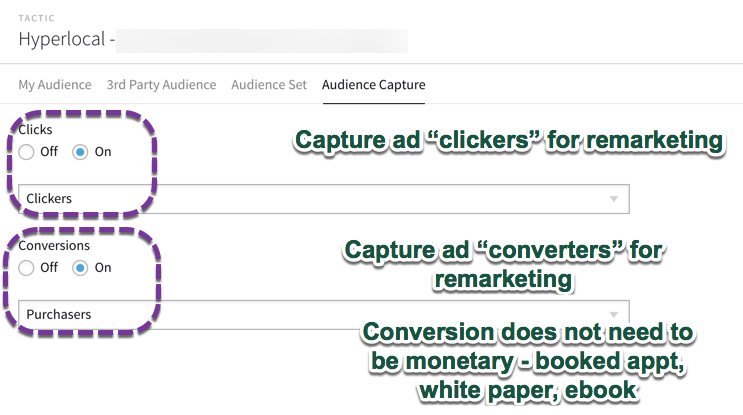 If your objective is to generate meetings at Inbound 2019, your sales reps could use their HubSpot personalised meeting landing page as the ad destination and have a full schedule of meetings with people before they even arrive.
This assumes the attendees have the Inbound app installed.
You might want to wait until they announce the new content on the app for 2019 as it is still the 2018 content before launching any granular targeting display ads.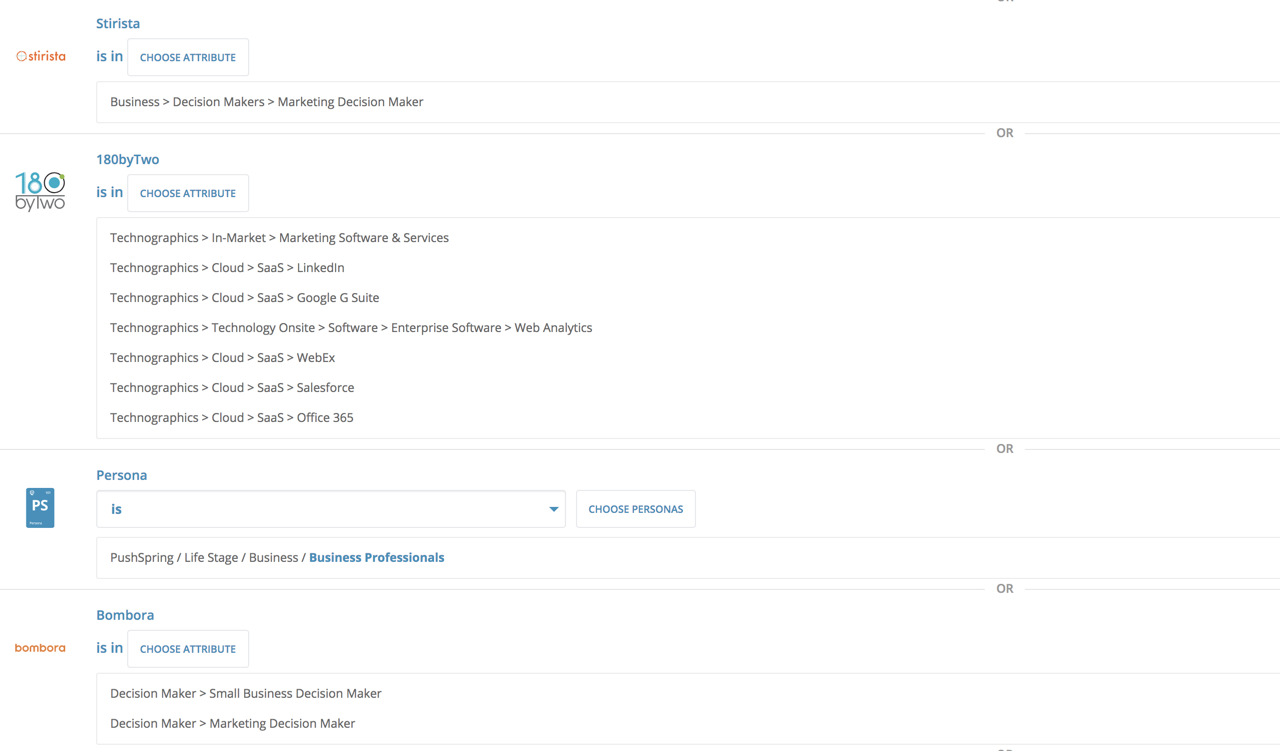 So to summarize, we won't be there in person, but you might well see our ads.
If you are a sponsor looking for leads at Inbound 2019 then we've created a short guid that walks you through some other ideas of things to think of when planning your strategy for attending Inbound 2019 or any other industry event.
It works for any industry so why not
(completely ungated)
And if this post has inspired you to want to take action then why not